A handmade location sign is a great way to commemorate a special vacation, a wedding event, or an anniversary date. I think of it as capturing a really special memory and hanging it on the wall! 
I use reclaimed wood that has been beautifully weathered by Mother Nature. Although many try, in my opinion, you really can't duplicate the authentic texture of weathered wood. I leave the nail heads and cracks "as is" for added rustic flavor. If you like rustic, these boards are ideal for creating these location signs!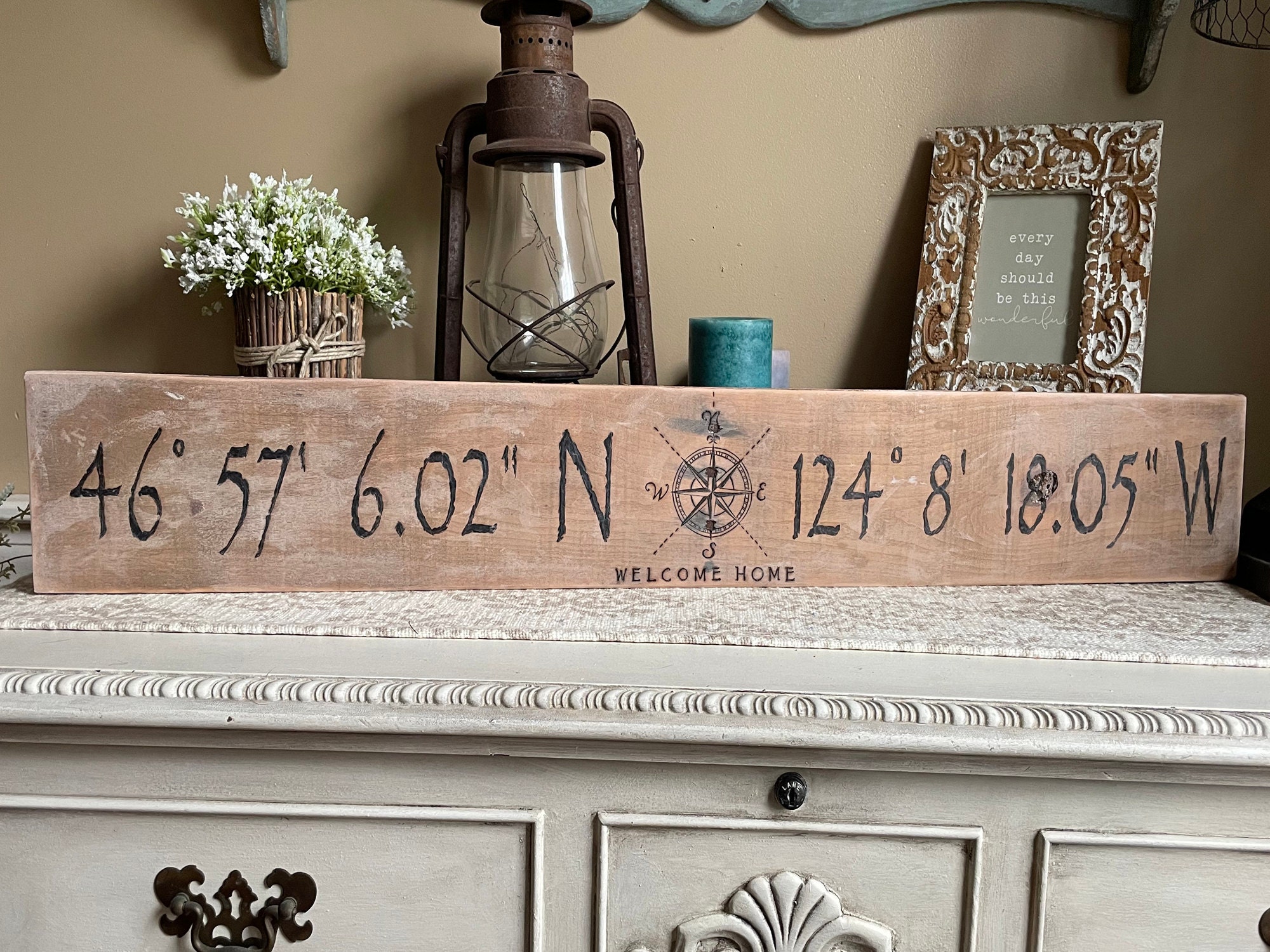 A location sign is completely unique for you and your family. Using your own personalized location makes it so special. I use pyrography (drawing with fire) to draw a compass rose in the center of a three-foot board. The longitude and latitude coordinates are drawn on either side of the compass.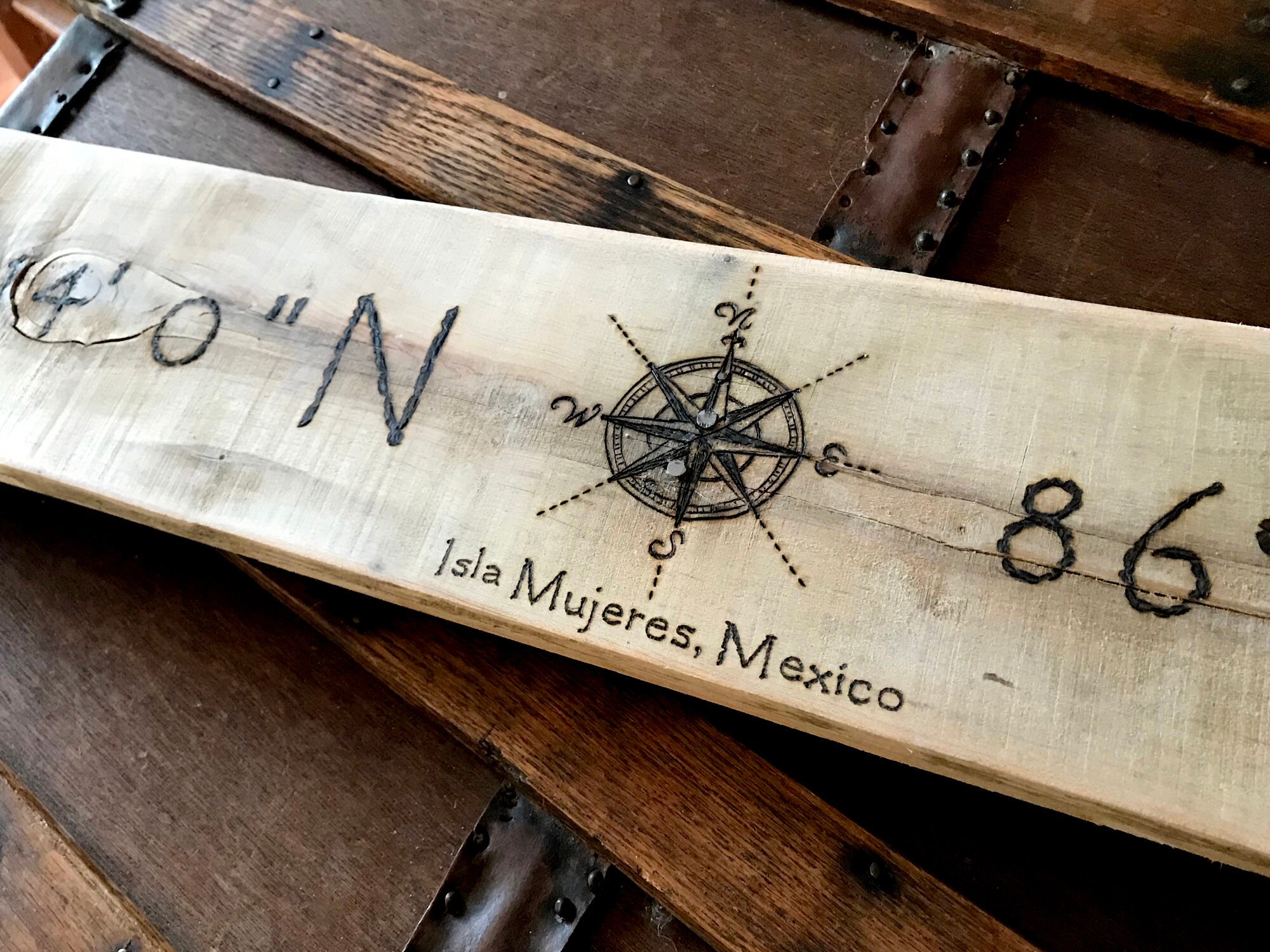 Some people choose to add names, dates, or inspirational phrases. Others like the simplicity of just the compass and coordinates. It makes a really nice wedding gift, especially for destination weddings!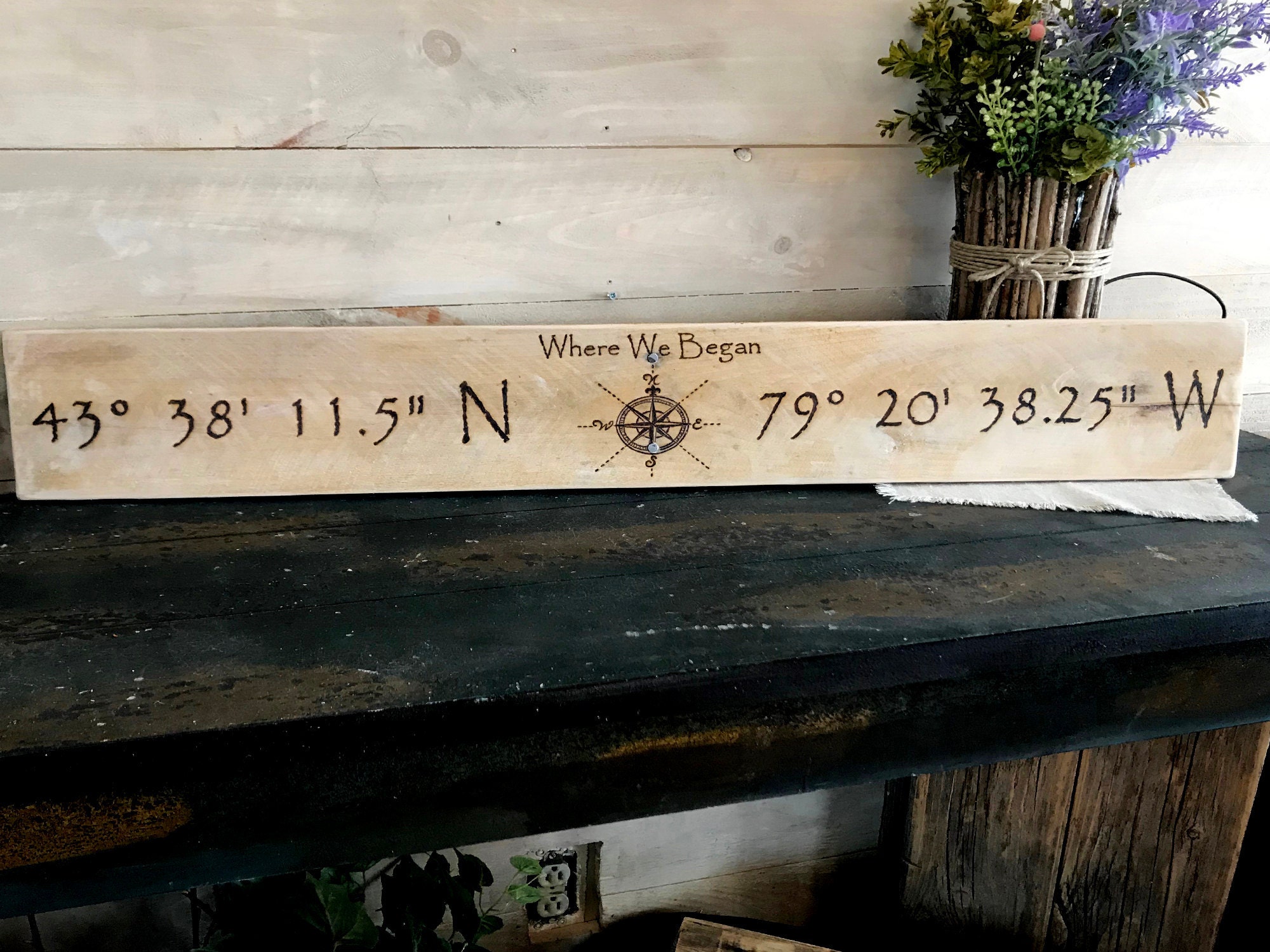 Another plus, I feel, is the shape of this wood sign. It is three feet long by five inches tall. So it's great to fit those odd spots in your home, like over french doors, and adds so much character! Feel free to contact me with any questions you might have, I love to chat about your ideas!