I wonderful woman reached out to me with a special request for help decorating her grandchildren's bedroom. The bedroom had a rustic cabin theme with buffalo check bedding and lots of woodland pieces. It almost felt like the inside of a tree house. She asked if I could make a few "bear boxes" to put some faux tree bases in. I created a larger version of these bear boxes, and the tree bases fit great! 
It was the inspiration I needed to create a similar design for a table centerpiece. This "bear vase" idea had been on the very long "I should make this list" in the back of my brain. When I make an extra large pallet for wall decor, I usually have shorter cut pieces that I just can't seem to throw into the burn pile.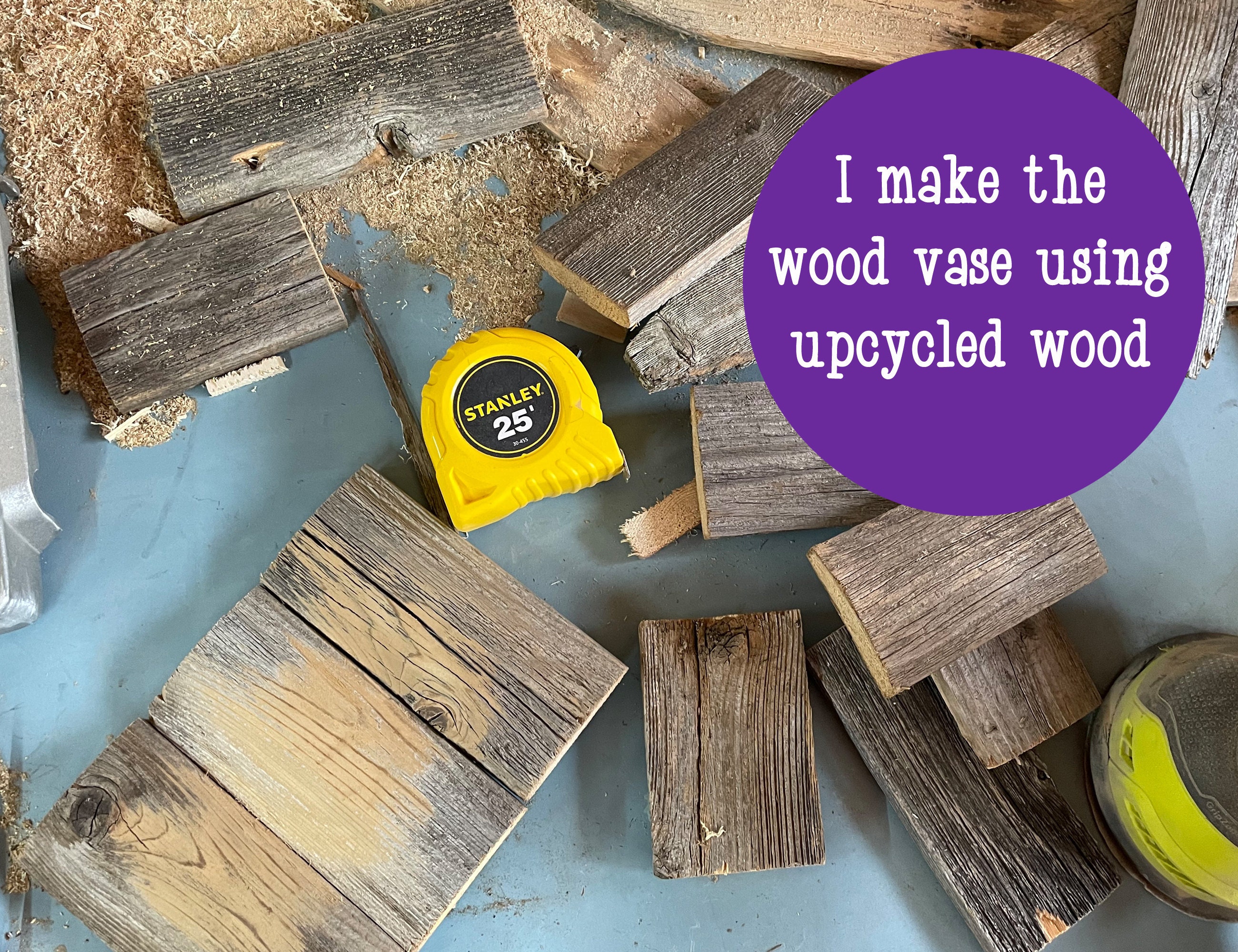 A wood vase is just the thing to use for those shorter pieces. I like a chunky style wood box for flowers. This box is about 6 inches tall, by 8 inches long, and 4.25 inches in depth. This is a great shape to support your flower arrangement, while its narrow depth makes it easier to fill without a ton of flower stems.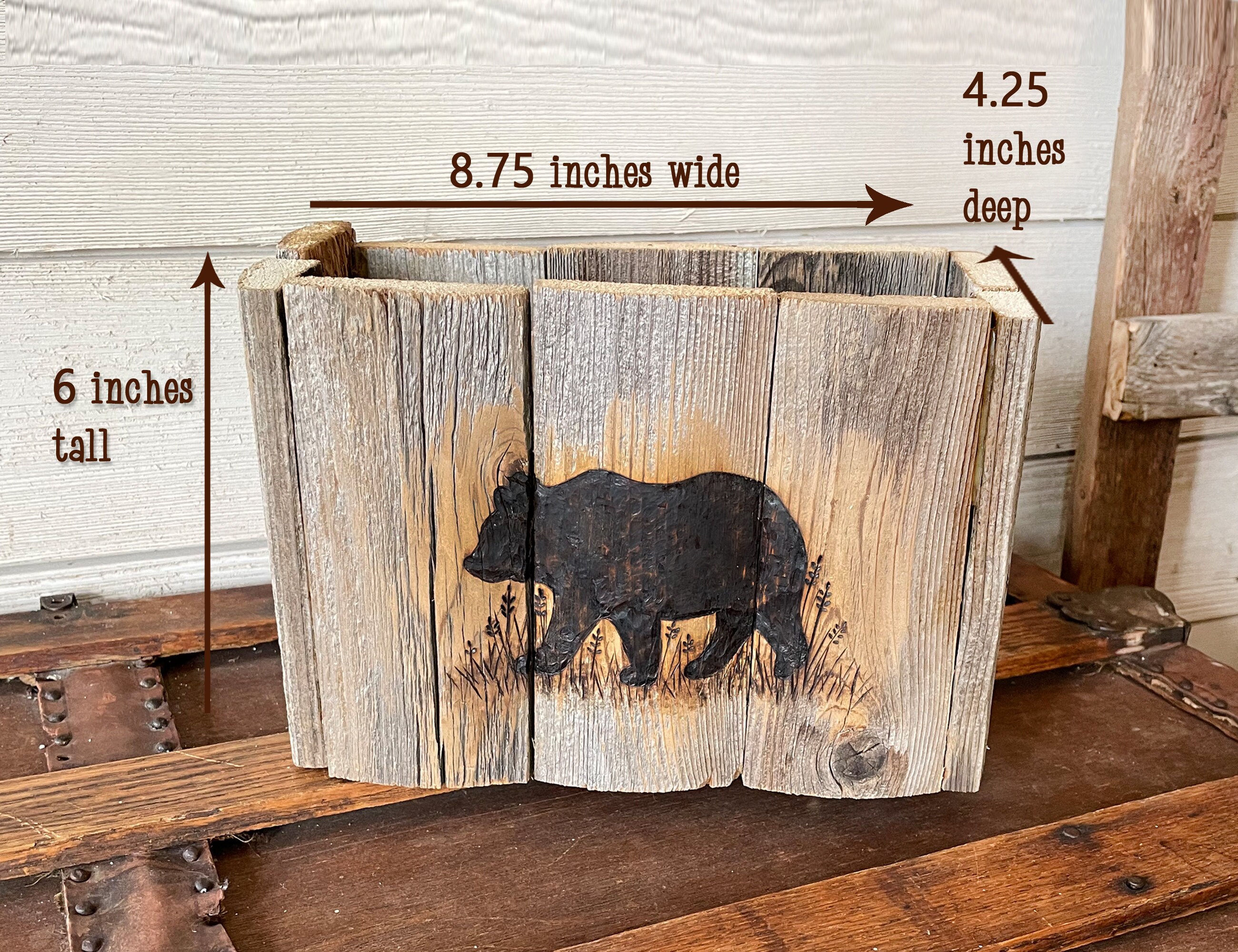 I love the look of this box! It has a nice weight to it, you can see the awesome texture of the weathered wood. The little bear that is wood-burned onto the front seems right at home!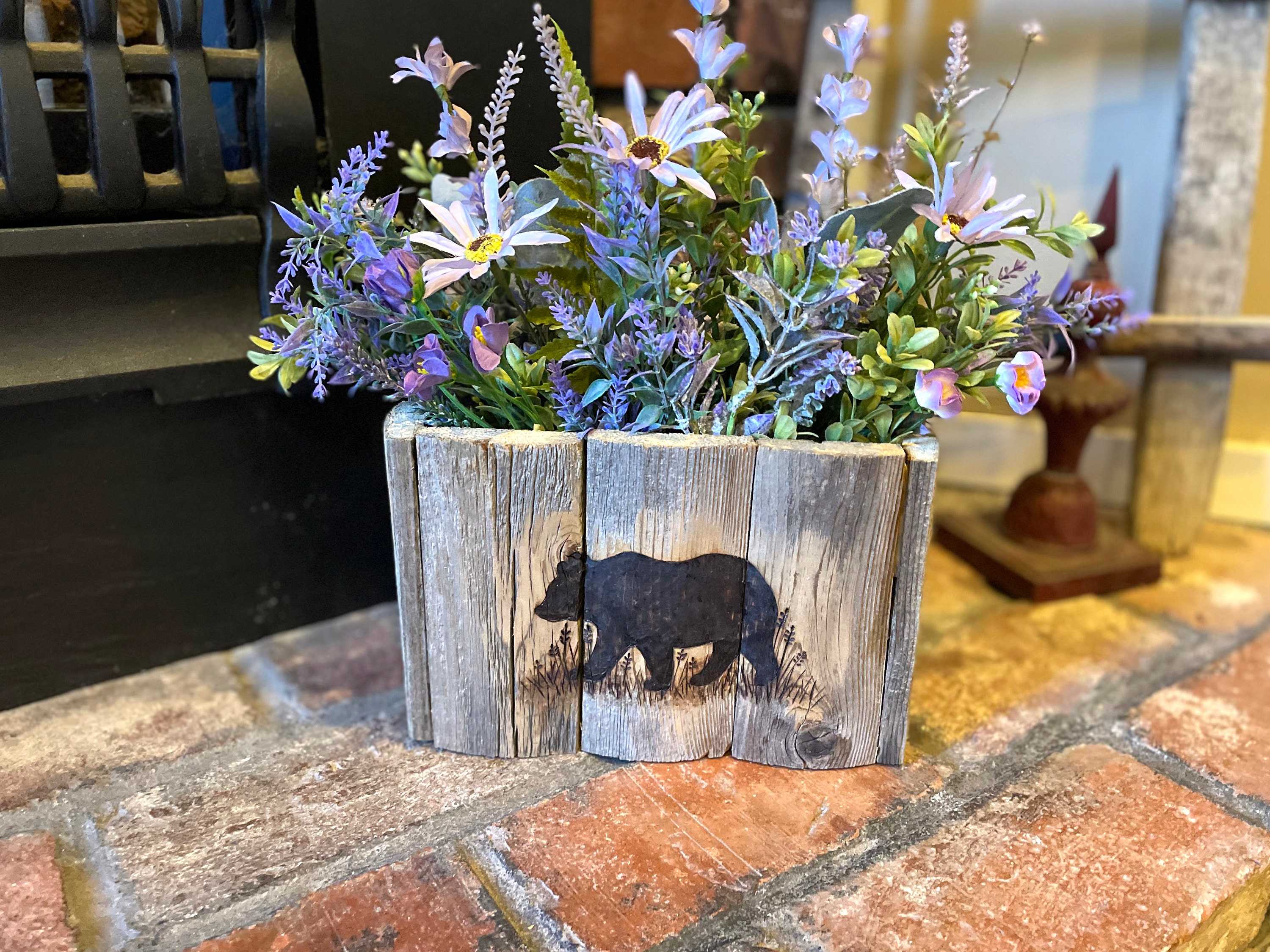 Creating this summer flower arrangement was really fun! The weathered wood and faux wildflowers are very happy together. The exciting part for me is this bear box is going to look great with a fall foliage arrangement and a winter greenery arrangement. Can't wait to get started!