A few years ago I started noticing these beautiful gourds in shops and online.  I quickly became fascinated with the softly rounded shapes, earthy colors, and texture of gourds.  "How wonderful?" I thought! They're like a pumpkin, but not a pumpkin. You can carve them and they won't rot into yuck. This was really exciting for me.  Of course, I quickly realized gourd art has actually been around throughout history. A natural vegetable dried, and ready for crafting. I love them all year round, but of course, especially in the fall for decorating. A warm and cozy fall home is the best! Full of the smells of cinnamon and warm apples, maple leaves, pumpkins, and carved gourds! Fall decorating makes me happy and my house happy.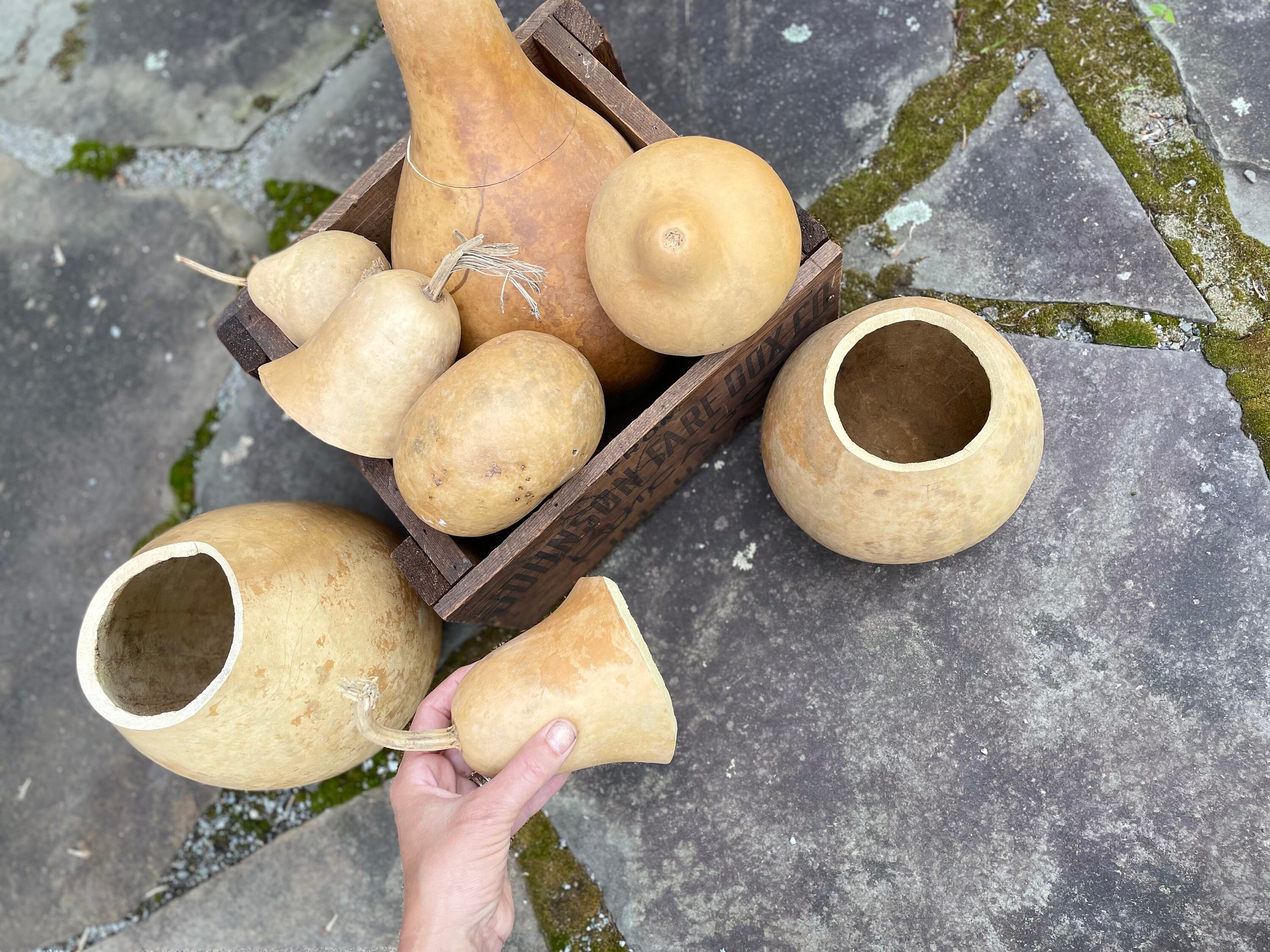 My gourd crush blossomed into a full-blown love affair when I realized that you can carve and burn artwork on them! It was a match made in heaven, as wood burned artwork is what I create and sell in my shop, BoutiqueBarn.  Twenty years ago, I started my creative journey by taking sculpting and carving classes. I adored working with natural materials and of course the vast array of carving tools. Once I married and had two boys, "me time" quickly dissolved. My art journey morphed into lego houses and sandcastles. I cherish those creative activities with my boys immensely. I think I might have enjoyed it more than they did! The boys are teenagers now and I've circled back to discover woodburning and now gourd carving. A new chapter I am thoroughly having fun with.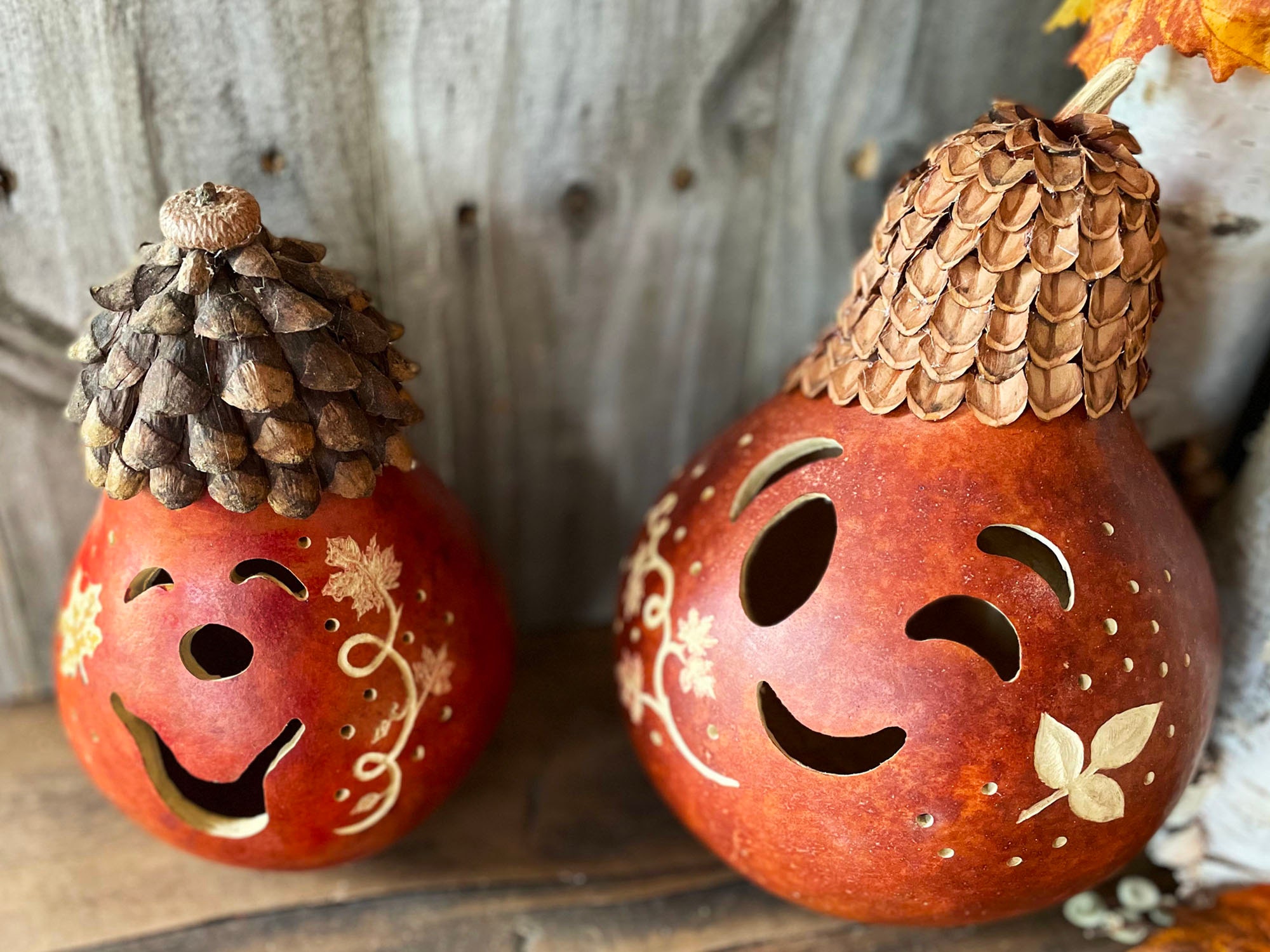 Although gourds are not pumpkins, they certainly seem like a cousin. I decided hats would be adorable. Above are my first two carved gourds. Adding the pine cone pieces to the top of the gourd fulfilled my need for natural elements. Then, I decided more texture would be exciting and started gathering fabric, wire, scissors, pretty fall foliage, and an abundance of hot glue, and got to work. It was so fun, so I just kept going. Next, came the lights, pumpkins have to have lights right? There are so many wonderful battery-operated lights these days. And even better you can get them with a timer, so you don't have to waste time turning candles on and off. I include a candle with my gourds to make life a little more convenient for you!