There is something wonderful and very cool about seeing your own words 
in print! Hanging them on the wall is even better! I create Family Rules or House Rules signs using distressed reclaimed wood. I wood-burn each letter by hand for a wonderfully handmade rustic feeling. I do not use any type of laser or big pieces of machinery. Just me and my little wood-burning pyrography pens! Quintessentially handmade.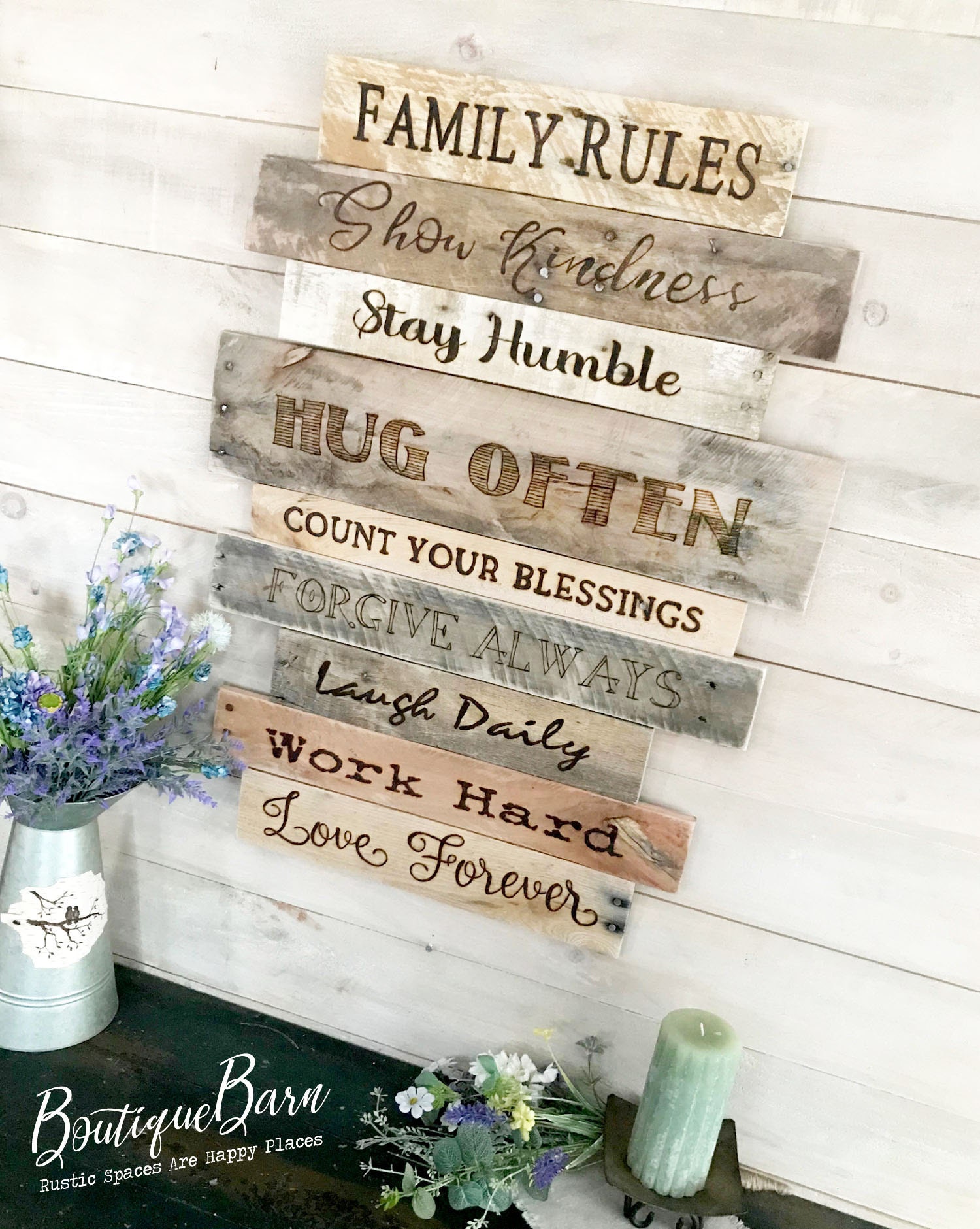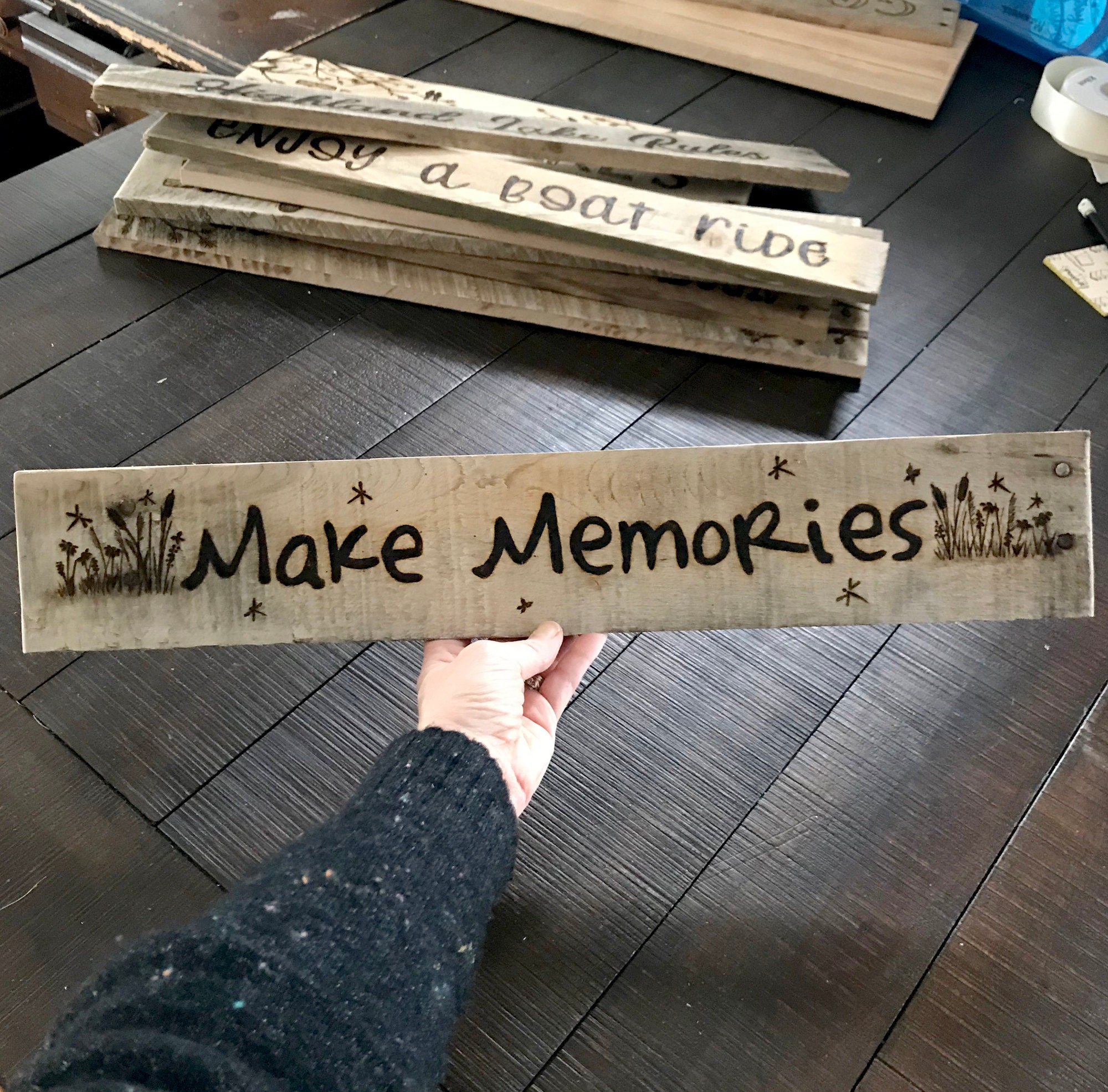 If you're like me, it's difficult to express the depth of love you feel for your family. How can you describe or try to measure so much emotion when you look at your spouse, partner, and children? It's a difficult task to capture all the love, but I think a Family Rules sign is a wonderful place to start. 
     With a personalized house rules sign, you are able to capture some of your love, hopes, dreams, and values; boldly hanging them on the wall for all to see! My hope is that your family rules sign will become a family heirloom. Something your kids grow up reading, and then their kids, and just maybe their kids!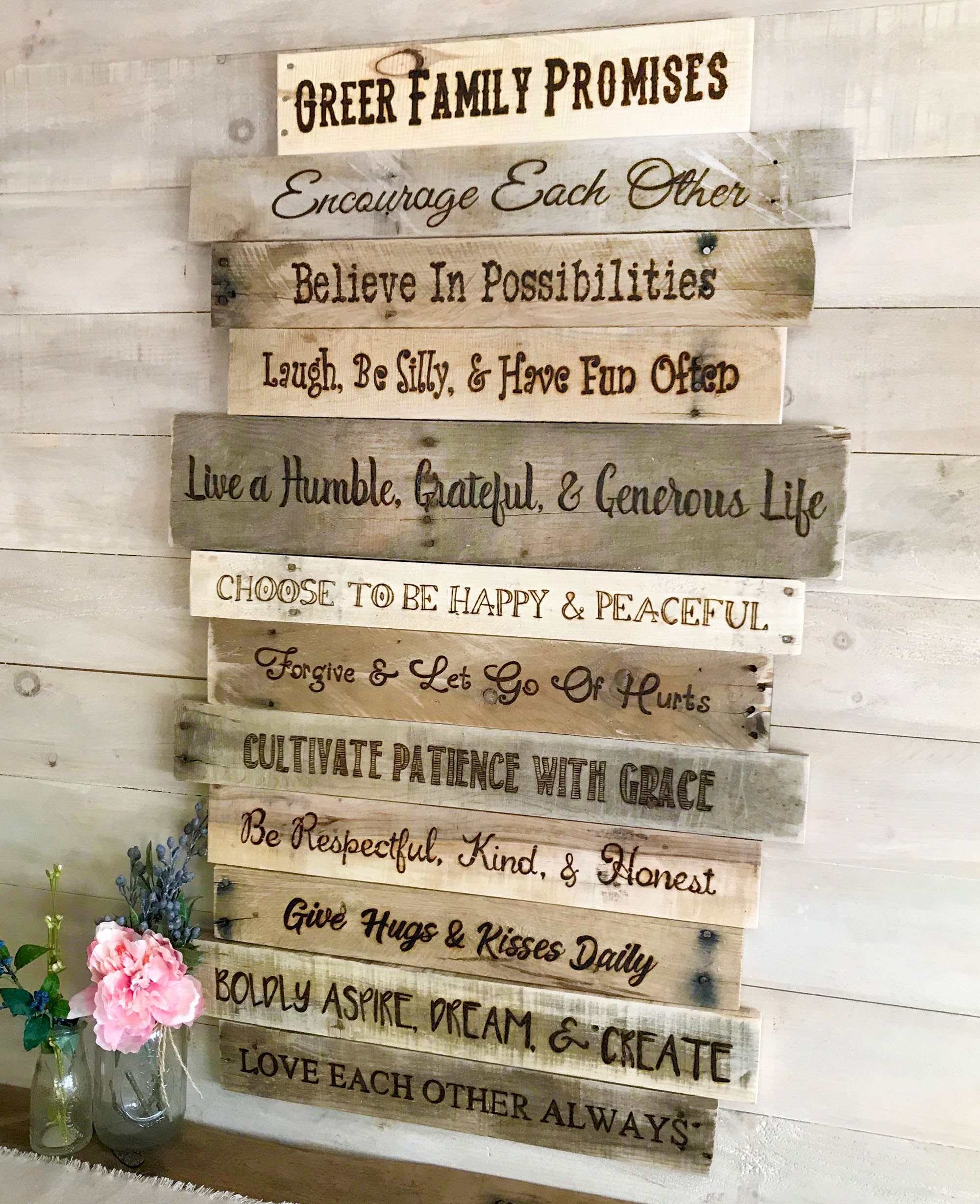 Many folks like the list as it is shown on my site. But you also have the option of creating a few (or all) of your own! It's fun to customize the rules with your family name or unique themes. Some phrases hold wonderful meaning, and some choose to include funny or sports-themed rules. One of the more heart-wrenching rules requested was "We Have Our Own Angel" for a child that had passed away. I cried with that request, and felt truly honored to be able to create this for the family. How wonderful to include that special person forever on this piece of wall art hanging in their home?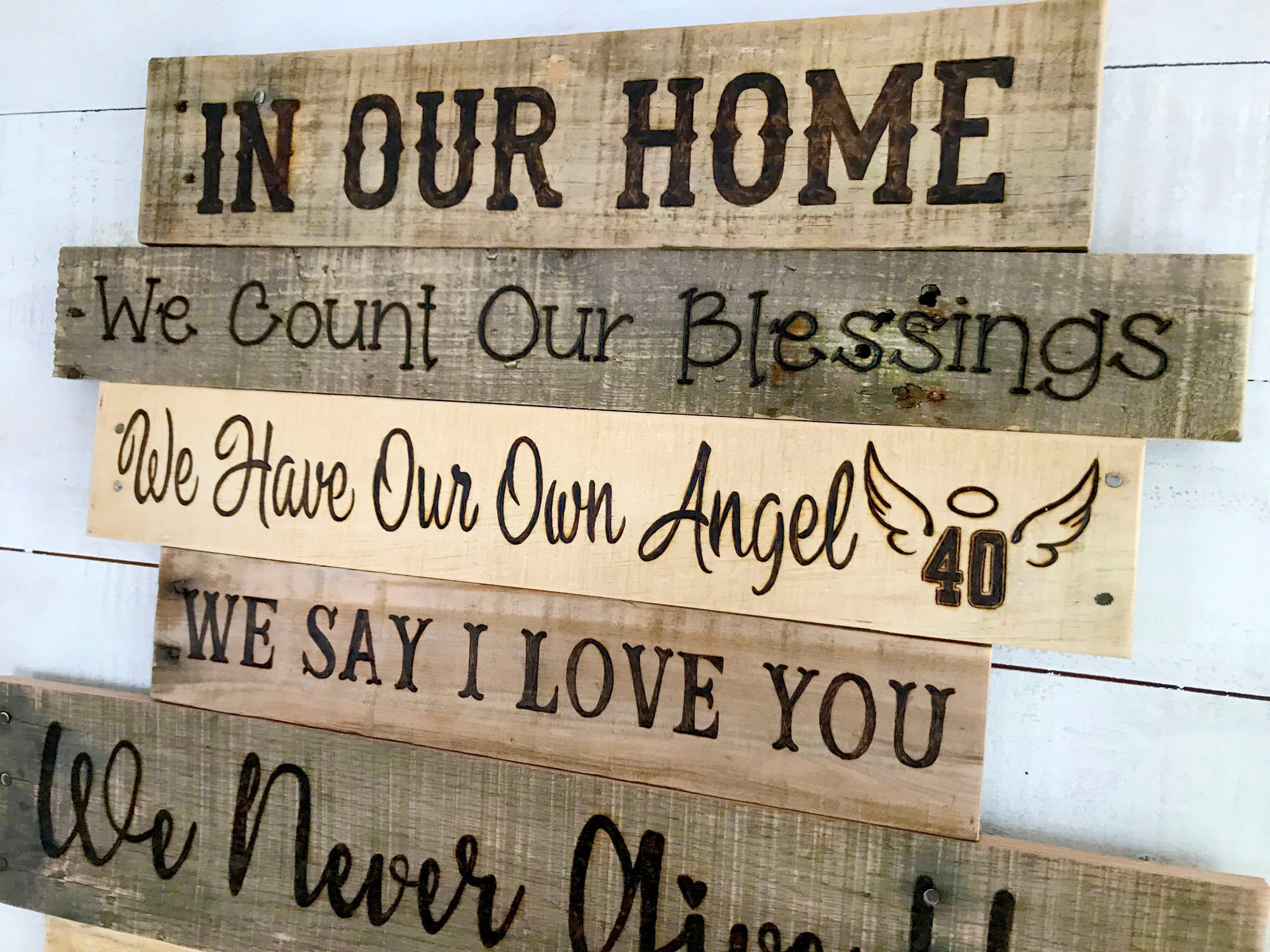 How do you order your a House Rules Sign? It isn't complicated at all. You can just reach out to me and let me know what rules you would like to include. I create a mock-up and send you a picture. This way you can check out the look to be sure you like it. I'm always happy to make changes until it looks just right. Once the plan is in place, I wood-burn the rules onto planks of reclaimed wood; each board gets it's own rule.  I attach the planks with canvas strapping down the back. The color of boards varies from sign to sign, as this is the nature of working with reclaimed wood. Because of this, each family sign is totally unique!  When your sign arrives you simply have to unroll it, hang it on a sturdy nail and enjoy!